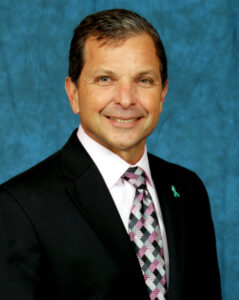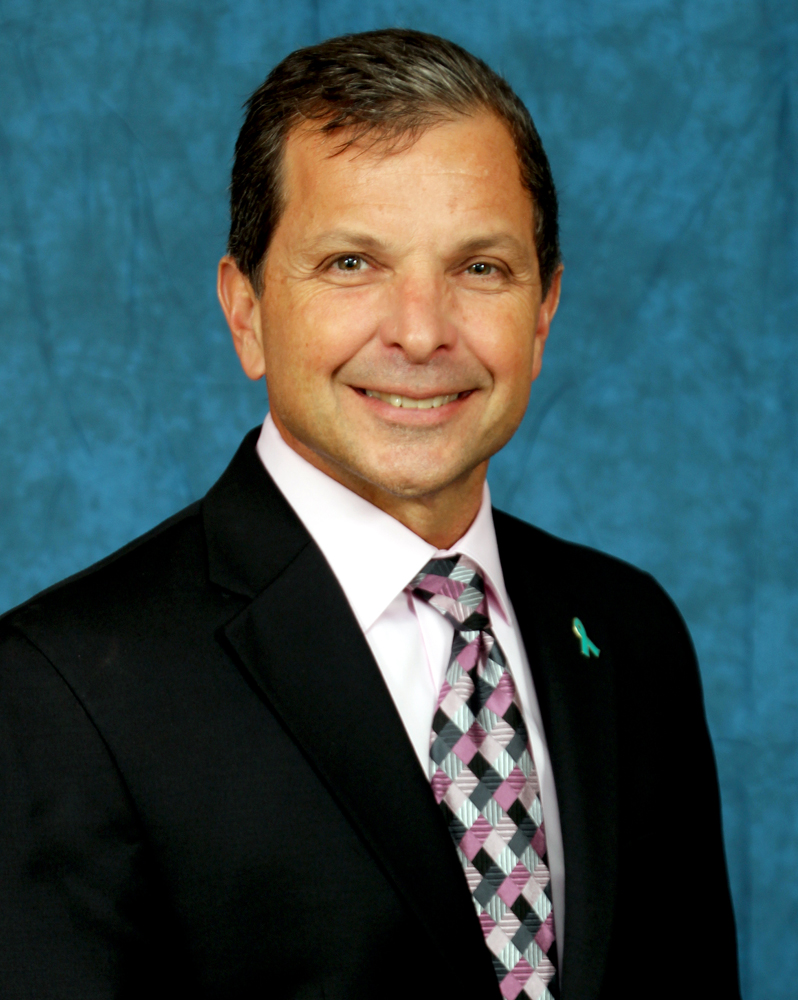 Lui Damiani – Executive Director
Lui Damiani is a proven leader whose background in business and public service spans more than 25 years.  He has served the Central Florida community as a County Commissioner, corporate executive, small business owner, governmental manager, television host and homeowner's association president.  His experience in the private, public and non-profit sectors has given him a well-rounded approach to problem solving and doing what's right for the community.
Upon graduating from the Ohio State University in 1987, Lui moved to Orlando to put down roots and begin his professional career building a solid resume in business and public service. While working full-time, Lui attended UCF and earned a Master's degree in Public Administration in 1994. He served as Chief Aide to former District 3 Commissioner Mary I. Johnson for eight years and was recognized with the county's highest service honor, The Chairman's Award.  It was during that time that Lui was instrumental in helping to establish the Victim Service Center.  Subsequently, Lui spent five years in the private sector as Corporate Marketing Director and Vice President of one of Florida's largest woman-owned businesses and he has operated his own small real estate business for more than 12 years.  In 2010, Lui became an Orange County Commissioner where he championed a local ordinance to help service disabled veterans, helped to pass a human rights law, worked to reduce government spending, pushed for lowered government fees and allocated critical funding into economic development initiatives intended to assist small businesses and create jobs.
Throughout his career, Lui has served his various roles with character, honesty and passion earning him a solid reputation of integrity among his peers.  Today, as Executive Director of the Victim Service Center, Lui is honored to continue his service to the Central Florida community building collaborative relationships with business and governmental partners, and leading an extraordinary team of crisis intervention experts dedicated to helping those impacted by sexual assault, violent crime or traumatic circumstances.
JoEllen – Program Director
JoEllen joined the VSC team as the Program Director in October 2013. She is a Licensed Clinical Social Worker in Florida & New York. JoEllen earned her Master's degree in Social Work from Fordham University and has over 20 years social work experience. JoEllen is credentialed as a Qualified Supervisor and is a Certified Clinical Trauma Professional. JoEllen values the importance of community partnerships and currently serves as the co-chair of the Orange County Sexual Assault Response Team; the Secretary of the Osceola County Sexual Assault Response Team; and the Treasurer of the Central Florida Victim Services Network. JoEllen strives to continuously enhance the quality and scope of services provided and in this effort uses her experience as a Peer Reviewer for both the Department of Justice and The Council on Accreditation.
 Bianca – Development & Communications Director
Bianca is a Central Florida native and earned her Bachelor's degree in Political Science – International Relations from the University of Central Florida. She also holds a Master's degree in Political Science – American Politics from American Military University. Bianca spent her early career working in government relations in Washington, D.C. and made the switch to non-profit work when she returned to Orlando in 2014. Her recent experience includes Special Olympics Florida, and prior to that UCF Alumni where she worked on external relations, advocacy, and fundraising. She is passionate about philanthropy, loves Central Florida and strives to make an impact in the local community.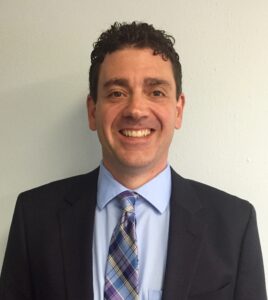 Robert – Accounting  & Operations Director
Robert comes to us from Maine and has almost 20 years' experience as an accountant, business manager, and assistant controller. He has a Bachelor's Degree from the University of Massachusetts-Lowelland and has extensive experience in the nonprofit sector. He is very enthusiastic about helping others and is a great asset to the VSC team.
Therapy Department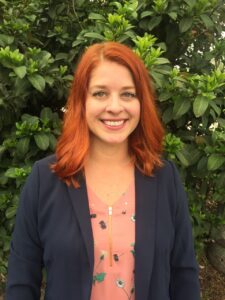 Brandi – Lead Therapist
Brandi is the Lead Therapist at the Victim Service Center of Central Florida.  Brandi holds a Master's Degree with Honors in Mental Health Counseling from Rollins College, where she earned the Outstanding Graduate Student in Counseling award.  She is a Licensed Mental Health Counselor (LMHC) in the state of Florida and is trained in Eye Movement Desensitization and Reprocessing (EMDR).  Brandi incorporates systemic awareness in her work and carefully considers clients' lived experiences as part of their healing journey. She believes in the re-empowerment process for all survivors by facilitating an empathic and authentic therapeutic alliance. She supports every person's right to peace and freedom in their lives.
 Christina – Therapist (Bilingual)
Christina has received her Masters of Arts in Counseling degree from Rollins College. She is a Licensed Mental Health Counselor in the state of Florida. Christina believes that everyone can reach their potential to overcome personal obstacles that inhibit them from expressing themselves. She helps people reach a sense of peace, purpose, direction and well-being. She fosters the belief that everyone has something to offer and in their most difficult times can lead us to those special gifts that are within every one of us. Christina is trained in Eye Movement Desensitization Reprocessing (EMDR) that helps with how a person emotionally responds to traumatic memories. Christina has 5 years of experience working with folks who are suffering from mental health issues including suicidal ideation, anxiety/depression, grief and loss, and trauma symptoms. Christina focuses on being present with her client's so they feel heard without judgment. Christina works with adolescents, adults, and is bilingual in both English and Spanish.
Vladimir – Therapist (Bilingual)
Vladimir brings over 15 years of professional experience in the fields of social services, non-profits, government agencies and clinical residential treatment facilities.  As a bi-cultural clinician of Latino descent and a veteran of the Navy, Vladimir learned to develop a participative therapeutic style with strong analytical skills that are complemented with an innate ability to connect with others via compassion and empathy.  Vladimir obtained a B.A. in Psychology from the City University of New York with an emphasis in Bio-Psychology and a minor in Sociology.  Vladimir pursued to further his knowledge of psychology by obtaining a Master's degree in Clinical Psychology (MSCP) with a dual licensing specialization degree in Marriage Family Therapy (MFT) and Professional Clinical Counseling (PCC) from Notre Dame de Namur University in California. Vladimir developed a passion for working with clients suffering from multiple diagnoses such as complex trauma (PTSD), depressive and anxiety disorders, substance abuse disorders, as well as victims of domestic violence, couples and families seeking to improve and develop relationship dynamics. Vladimir has a certification as a Domestic Violence Counselor in the state of California and has specialized trauma training in EMDR – Eye Movement Desensitization and Reprocessing. Vladimir is currently a Registered Marriage and Family Therapy Intern and is actively pursuing licensure in the state of Florida.

Sharon – Therapist
Sharon is a Licensed Mental Health Counselor in the state of Florida.  She earned her Master's of Art in Counseling at Rollins College and is trained in Eye Movement Desensitization and Reprocessing (EMDR).  Believing that people are hard-wired to be in relationship, Sharon meets clients where they are and strives to create a therapeutic alliance in a safe, judgement free space.  Counseling sessions are collaborative with a focus on identifying and nurturing clients' strengths. Her therapeutic approach includes CBT (cognitive behavioral therapy), solution focused therapy, family systems therapy, play therapy, mindfulness and EMDR (eye movement desensitization and reprocessing).  "It is my honor to come alongside individuals, couples and families to listen and process the fear and pain that is getting in their way of living a joyful life."
Amanda – Sexual Trauma Group Facilitator
Amanda McCloud is currently working in Orange County Corrections providing counseling services for female inmates. She has done sexual trauma counseling for more than 13 years at other local agencies and at Orange County Corrections Female Detention Center. Amanda holds a Master's Degree in Psychology. She graduated from the University of West Florida. Amanda has worked as a counselor in juvenile and adult corrections for over 15 years. She also served in the United States Navy for 21 years. Amanda has done Mental Health work with numerous populations including Foster Care, juvenile inmates, adult inmates, community mental health, alternative school setting, and the military community.
Mary – Crisis Counselor
Mary is a Registered Mental Health Counselor Intern. She received her Master's degree in Mental Health Counseling from Rollins College and her Bachelor's degree in Psychology from the University of Central Florida. She has experience providing individual, family, and group counseling to individuals with a history of substance use, anger management, children who have suffered from physical, emotional, and verbal abuse, and at-risk youth. When volunteering with Planned Parenthood, Mary discovered a desire to advocate for change within our society. Mary is passionate about helping others overcome traumatic experiences through a holistic approach that address all areas of wellness, facilitates self-compassion, and celebrates the strengths and power each person has. She believes that all individuals have the capacity to lead successful and happy lives. Mary aspires to obtain her licensure in Mental Health Counseling in order to better help individuals in need.
Development and Communications Department
Natasha – Character Educator
Natasha first started with VCS as a volunteer and is now the Character Educator- responsible for educating Central Florida's youth! She has earned a Bachelor's Degree in Criminal Justice from the University of Central Florida, and earned a Master's Degree in Forensic Psychology from Nova Southeastern University. Before taking the Character Educator position, Natasha worked in the field as a Mental Health Targeted Case Manager, where she grew a passion for those who have suffered from trauma, as many of her previous clients have, most being youth. Natasha has an overwhelming desire to help victims heal from trauma and believes that there is always hope for a brighter future for those who have endured any kind of suffering. Natasha knows the importance of prevention and education and is eager to be a part of preventing violence before it occurs.
 Shannan – Volunteer Coordinator

Shannan received a dual Bachelor of Arts from the University of Central Florida in Political Science and International & Global Studies. Shannan got her start serving her community as an intern with the Orange County Board of County Commissioners before becoming an AmeriCorps VISTA with the City of Orlando working on Mayor Buddy Dyer's Cities of Service Initiative. Most recently, she was a volunteer coordinator with the nonprofit The Mustard Seed of Central Florida where she managed volunteers on a large-scale. She has a passion for sustainability and encouraging everyone to give back to their community by getting involved.
Advocacy Department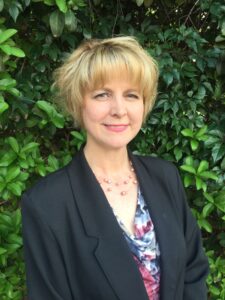 Rhonda – Lead Crisis Counselor
Rhonda has been part of the VSC team for eight years. She has three graduate degrees, a Master of Human Services from Capella University, an MBA and Master in Administration of Justice and Security from the University of Phoenix. Rhonda has over 25 years of experience in criminal/military justice. She served in the U.S. Navy for 20 years.  After retiring from the Navy, Rhonda worked as the Director of a Residential Re-entry Center for inmates transitioning from federal prisons. Rhonda's goal is to engage the entire community in activities that prevent sexual assault and crime.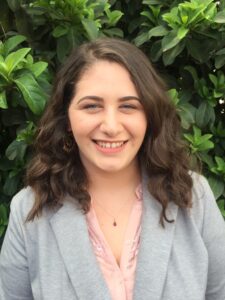 Orialis – Crime Victim Crisis Counselor (Bilingual)
Orialis earned her Bachelor's degree in Psychology from the University of Minnesota. She discovered her passion for social justice and advocacy while minoring in Gender, Women, and Sexuality studies. Presently, Orialis is working on her MA in Mental Health Counseling at the University of Central Florida. Prior to working at VSC, she had the pleasure of working with survivors of sexual assault as a Crisis Counselor. Additionally, she received certification as a Sexual Assault Advocate from the Minnesota Coalition Against Sexual Assault. She stands in solitarity with survivors of trauma and respects and supports their individual journey towards growth.
Natasha – Crisis Counselor
Natasha is a Certified Sexual Assault Counselor and a previous intern here at VSC. Natasha holds a Master's Degree in Psychology from Stony Brook University, the State University of New York, where she dedicated time conducting research related to intimate partner violence. Natasha most recently attained her Master's Degree in Social Work from the University of Central Florida. She has experience working with both adolescents and adults who have been affected by trauma and suffering from a wide variety of mental health disorders. Natasha's experience working in an inpatient mental health facility has further developed her skills in crisis intervention and de-escalation. Natasha has a passion for preserving social justice and advocating for victims of crime and trauma. She not only feels strongly in helping to empower victims to find healing through recovery but hopes to change the social culture surrounding sexual assault within the community. 
Emily– Crisis Counselor 
Emily received her Masters in Mental Health Counseling and is a registered intern in the state of Florida.  She has experience working with survivors of domestic violence and sexual assault from her previous work as a victim advocate for The State Attorney's Office. There she received special training and certifications as an advocate for the community. Prior to working for the state, Emily focused on trauma related issues through private practices where she worked with adults, teens, and children. During this time she gained a passion for working with individuals overcoming traumatic events. The process of walking along side the individual as they gain courage and strength is empowering. Further experience includes a certification as a Registered Behavioral Technician working with children and adults with Autism and related disorders. Emily is working towards her licensure as a Mental Health Counselor from the state of Florida in order to continue working with survivors of traumatic events and to better serve her community.
María – Crisis Counselor (Bilingual)
María received her Master's degree in Clinical Social Work from Ana G. Mendez University System, Puerto Rico in 2014 and her Bachelor's degree in Criminal Justice from University of Puerto Rico in 2010. María has more than 6 years of experience providing counseling, family referral services for children and adults, ensuring maximum support for all victims, patients and families while enhancing their capacity for social functioning. María has a history of working with victims of sexual assault, traumatic circumstances, domestic violence, drug addiction, and at-risk children.  María believes that everyone has a life purpose and strengths that empower them to overcome traumatic experiences.  María has a passion to guide, encourage, and help with people's needs as well as defend their rights as human against all type of violence. María aspires to obtain her Clinical Licensure as Clinical Social Worker from the State of Florida and continue serve populations in needs.
Rosa – Crisis Counselor (Bilingual)
Rosa holds a Master's Degree in Science of Counseling Psychology from the Carlos Albizu University and a Bachelor's degree in Arts of Psychology from the Interamerican University of Puerto Rico. Rosa has more than 6 years in experience in the active duty of working with non-profit organizations focused in aiding individuals with disabilities, minority-disadvantaged populations, high risk populations in Puerto Rico and Florida. Rosa has provided individual and group counseling services to individuals with a history of substance abuse, homeless individuals, domestic violence, traumatic events, and intrusive psychological disorders. Rosa also worked as a vocational evaluator serving adults, children and adolescents with severe impairments. Rosa has a passion to seek strengths in others and encourage to challenge their limitations. Rosa believes every individual has the ability to conquer fears and grow exceeding society stereotypes. Rosa is enthusiastic about art and often utilizes its methods to seek reassurance in the innate ability to connect with others by externalizing unique interpretations of life. Rosa believes in the capability of an individual to acquire resilient skills, as she has seen how people often rise from severe life events. Rosa aspires obtaining a Ph.D. in Forensic Psychology to continue in the mission of restructuring systems, and facilitating support or guidance to individuals in need.
Johnnie – Crisis Counselor
Johnnie is a Registered Marriage & Family Therapy Intern in the state of Florida. He received his Masters of Arts in Marriage and Family Therapy from the University of Central Florida, specializing in the treatment of trauma for both individuals and families. He began to focus specifically on gender issues and sexual trauma after working at an Orange County alternative high school for pregnant and parenting teenagers. He has further sharpened his experience with trauma through additional residential, in-home, and private practice counseling positions. Johnnie has a passion for empowering others to overcome the traumas or difficulties afflicting them and to find their own road to recovery. Johnnie aspires to obtain his Licensure as a Marriage and Family Therapist from the State of Florida in order to better serve those in need while advocating for positive culture change within our society at large.
Emily
– LGBTQ+ Crisis Counselor
Emily received her Bachelors in Family and Child Sciences and Masters in Social Work from Florida State University. While working in a group foster home in North Florida, Emily began to focus on the impact trauma has on the lives of individuals facing it. Emily has experience working in crisis situations with at-risk youth, domestic violence, and incarcerated individuals as well as various forms of verbal, physical, and sexual trauma. Emily advocates for equality and social change, believing individuals should never experience discrimination based on where they are from or who they are. She is passionate about working to empower the LGBTQ+ community through the struggles they can experience in their everyday lives.
Medical and Forensic Services
Nancy – Sexual Assault Nurse Examiner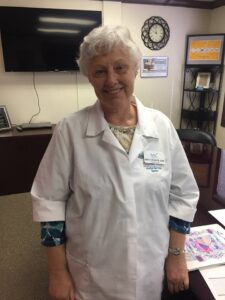 Nancy Moskyok is the Sexual Assault Nurse Examiner Coordinator for the Victim Service Center of Orlando covering Orange and Osceola counties.  She has over ten years of experience providing sexual assault exams to clients in Lake, Orange, Osceola and Seminole Counties when activated by the Sexual Assault Response Team protocol. Nancy has a total of twenty seven years as a registered nurse. Nancy is passionate about her work, she is committed to providing quality care to clients while collecting evidence so justice can prevail. She has studied sexual assault evidence collection as a specialty, sat for the boards and was granted certification by the International Association of forensic Nurse's and has maintained this certification for the last nine years. Nancy is married, has two grown children and four grandchildren. Nancy is originally from Pittsburgh and is die hard Steeler fan.
Administrative Department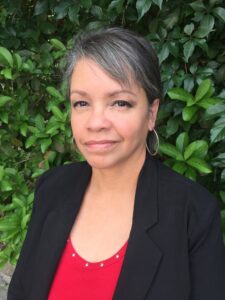 Laura  – Office Manager (Bilingual)
Laura has been our Office Manager for the Victim Service Center since 2002 and has over 20 years of professional experience in office administration.  She is responsible for day-to-day office management and sexual assault program support which includes working with the advocacy, therapy and SANE staff in Orange County and Osceola County.  She manages, coordinates and provides the front office and the Agency support functions to ensure effective and efficient operations in order to support the mission of the Victim Service Center of Central Florida.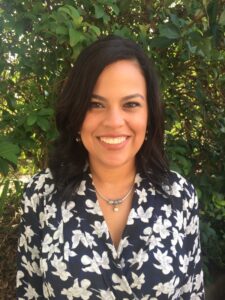 Joana – Grants Manager (Bilingual)
Joana comes to the Victim Service Center with previous experience in non-profit management and grant writing. In her role as a grants manager, she hopes to maximize the funding potential of VSC by identifying new funding opportunities in addition to ensuring compliant, timely, and effective submission of grant related reporting requirements. Prior to this position, Joana worked as a case management director for the Lead Agency at United HomeCare® where she was responsible for the daily operations of the department ensuring the fulfillment of budget and contract requirements. She received her master's degree in mental health counseling from Nova Southeastern University and her bachelor's degree in psychology from Florida International University.