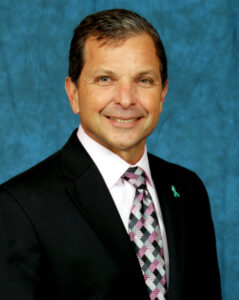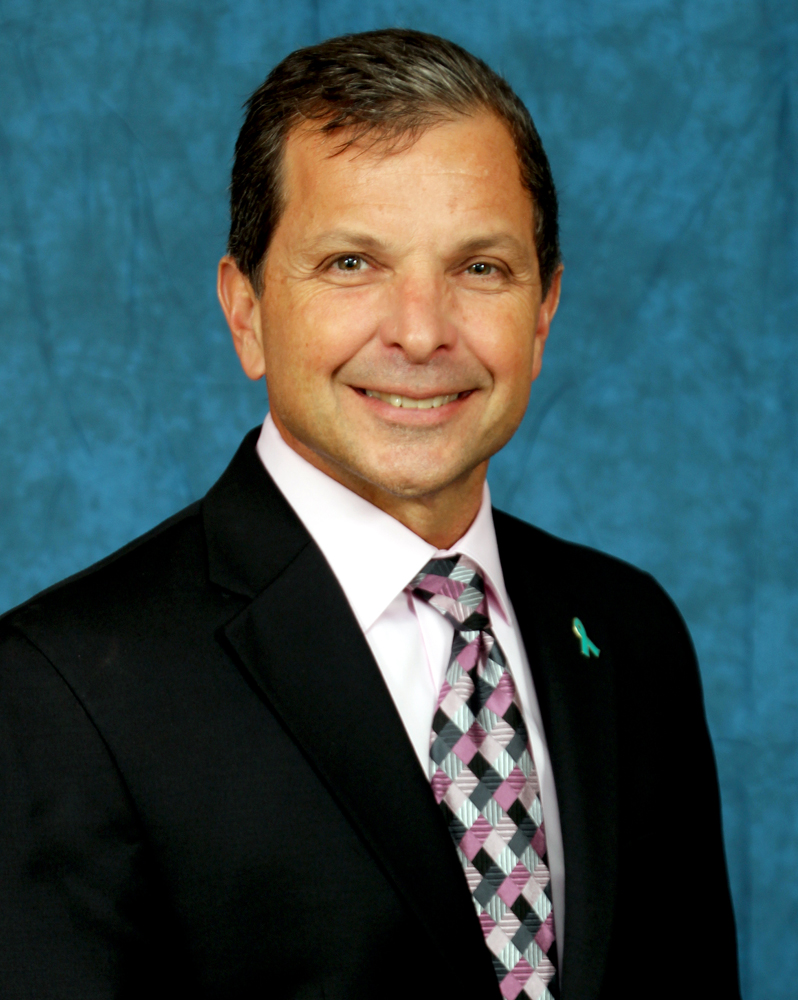 Lui Damiani – Executive Director
he/him/his
Lui Damiani is a proven leader whose background in business and public service spans more than 25 years.  He has served the Central Florida community as a County Commissioner, corporate executive, small business owner, governmental manager, television host and homeowner's association president.  His experience in the private, public and non-profit sectors has given him a well-rounded approach to problem solving and doing what's right for the community.
Upon graduating from the Ohio State University in 1987, Lui moved to Orlando to put down roots and begin his professional career building a solid resume in business and public service. While working full-time, Lui attended UCF and earned a Master's degree in Public Administration in 1994. He served as Chief Aide to former District 3 Commissioner Mary I. Johnson for eight years and was recognized with the county's highest service honor, The Chairman's Award.  It was during that time that Lui was instrumental in helping to establish the Victim Service Center.  Subsequently, Lui spent five years in the private sector as Corporate Marketing Director and Vice President of one of Florida's largest woman-owned businesses and he has operated his own small real estate business for more than 12 years.  In 2010, Lui became an Orange County Commissioner where he championed a local ordinance to help service disabled veterans, helped to pass a human rights law, worked to reduce government spending, pushed for lowered government fees and allocated critical funding into economic development initiatives intended to assist small businesses and create jobs.
Throughout his career, Lui has served his various roles with character, honesty and passion earning him a solid reputation of integrity among his peers.  Today, as Executive Director of the Victim Service Center, Lui is honored to continue his service to the Central Florida community building collaborative relationships with business and governmental partners, and leading an extraordinary team of crisis intervention experts dedicated to helping those impacted by sexual assault, violent crime or traumatic circumstances.
JoEllen – Program Director
she/her/hers
JoEllen Revell serves as Program Director overseeing all of VSC's client services including Advocacy, Therapy and Forensic Nursing departments, since 2013. She is a Licensed Clinical Social Worker. JoEllen earned her Master's degree in Social Work from Fordham University and has over 20 years social work clinical and administrative experience. JoEllen is credentialed as a Qualified Supervisor and is a Certified Clinical Trauma Professional. JoEllen values the importance of community partnerships and currently serves as the co-chair of the Orange County Sexual Assault Response Team and Secretary of the Osceola County Sexual Assault Response Team. JoEllen serves on the Orange County Domestic Violence Fatality Review, Osceola County Health Leadership Council and Central Florida Victim Services Network. JoEllen has served on Board of Directors of Florida Council Against Sexual Violence and Osceola County subcommittee of the GOHTTF. JoEllen strives to continuously enhance the quality and scope of services provided and in this effort uses her experience as a Peer Reviewer for both the Department of Justice and Council on Accreditation.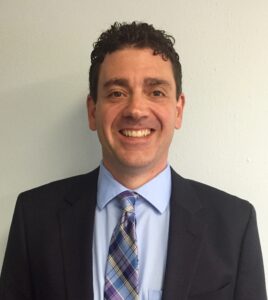 Robert – Accounting  & Operations Director
he/him/his
Robert comes to us from Maine and has almost 20 years' experience as an accountant, business manager, and assistant controller. He has a Bachelor's Degree from the University of Massachusetts-Lowelland and has extensive experience in the nonprofit sector. He is very enthusiastic about helping others and is a great asset to the VSC team.
Therapy Department

Brandi – Lead Therapist
she/her/hers
Brandi is the Lead Therapist at the Victim Service Center of Central Florida.  Brandi holds a Master's Degree with Honors in Mental Health Counseling from Rollins College, where she earned the Outstanding Graduate Student in Counseling award.  She is a Licensed Mental Health Counselor (LMHC) in the state of Florida and is trained in Eye Movement Desensitization and Reprocessing (EMDR).  Brandi incorporates systemic awareness in her work and carefully considers clients' lived experiences as part of their healing journey. She believes in the re-empowerment process for all survivors by facilitating an empathic and authentic therapeutic alliance. She supports every person's right to peace and freedom in their lives.
Vladimir – Therapist (Bilingual)
he/him/his/el
Vladimir brings over 15 years of professional experience in the fields of social services, non-profits, government agencies and clinical residential treatment facilities.  As a bi-cultural clinician of Latino descent and a veteran of the Navy, Vladimir learned to develop a participative therapeutic style with strong analytical skills that are complemented with an innate ability to connect with others via compassion and empathy.  Vladimir obtained a B.A. in Psychology from the City University of New York with an emphasis in Bio-Psychology and a minor in Sociology.  Vladimir pursued to further his knowledge of psychology by obtaining a Master's degree in Clinical Psychology (MSCP) with a dual licensing specialization degree in Marriage Family Therapy (MFT) and Professional Clinical Counseling (PCC) from Notre Dame de Namur University in California. Vladimir developed a passion for working with clients suffering from multiple diagnoses such as complex trauma (PTSD), depressive and anxiety disorders, substance abuse disorders, as well as victims of domestic violence, couples and families seeking to improve and develop relationship dynamics. Vladimir has a certification as a Domestic Violence Counselor in the state of California and has specialized trauma training in EMDR – Eye Movement Desensitization and Reprocessing. Vladimir is currently a Registered Marriage and Family Therapy Intern and is actively pursuing licensure in the state of Florida.

Sharon – Therapist
she/her/hers
Sharon is a Licensed Mental Health Counselor in the state of Florida.  She earned her Master's of Art in Counseling at Rollins College and is trained in Eye Movement Desensitization and Reprocessing (EMDR).  Believing that people are hard-wired to be in relationship, Sharon meets clients where they are and strives to create a therapeutic alliance in a safe, judgement free space.  Counseling sessions are collaborative with a focus on identifying and nurturing clients' strengths. Her therapeutic approach includes CBT (cognitive behavioral therapy), solution focused therapy, family systems therapy, play therapy, mindfulness and EMDR (eye movement desensitization and reprocessing).  "It is my honor to come alongside individuals, couples and families to listen and process the fear and pain that is getting in their way of living a joyful life."
Natalee– Therapist
she/her/hers
Natalee holds a Master of Arts Degree in Mental Health Counseling from Asbury Theological Seminary.  She is trained in BrainSpotting (BSP), Florida State Adoption Competency, and additionally is completing her certification with Sand Tray Play Therapy to incorporate with her previously accomplished diverse professional certifications, all offering distinct approaches to meet her clients' needs.   She brings a diverse professional background and compassionate approach to assist with trauma, mood disorders, anxiety, depression, anger management, and emotional disturbances.  She has a dynamic and optimistic attitude with a genuine heart for all people.  She has a unique and authentic therapeutic counseling approach integrating person-centered, strengths-based, cognitive behavioral and narrative therapies.  Natalee is a Registered Mental Health Counselor Intern specializing in Trauma Informed Care for children, adolescents and families and is actively pursuing licensure in the state of Florida.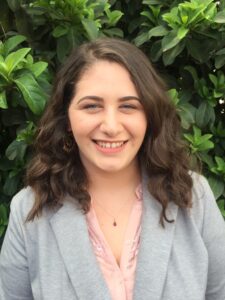 Orialis – Therapist
she/her/hers
Orialis is a Registered Mental Health Counselor Intern in the state of Florida. She earned her Master's in Clinical Mental Health Counseling from the University of Central Florida. Orialis' therapeutic approach includes CBT (Cognitive Behavioral Therapy), DBT-informed (Dialectical Behavior Therapy), self-compassion, and mindfulness. She strives to create an authentic and collaborative space with her clients for self-reflection, accountability, and growth. Orialis believes we are all deserving of self-forgiveness and self-compassion. She is bilingual and speaks both English and Spanish.
Tamara – Therapist
She/Her/Hers
Tamara Nelson received her Bachelor's degree in Psychology and Master's degree in Mental Health Counseling from the University of Central Florida (UCF). She is a Licensed Mental Health Counselor (LMHC) with the state of Florida, Certified Clinical Trauma Professional (CCTP), Registered Yoga Teacher (RYT-200) with the Yoga Alliance, and trained in Eye Movement Desensitization and Reprocessing (EMDR). Tamara has experience working in residential, outpatient, telemental health, and university/college settings.
Tamara's areas of clinical focus include trauma and abuse recovery, religious/spiritual concerns, racial trauma, depressive and anxiety disorders, substance use disorders, and multicultural concerns. Tamara operates from the belief that all people have the capacity for healing and personal growth. She works in collaboration with clients to help them gain insight into their concerns and to achieve their identified goals. Her therapeutic approach includes person-centered, mindfulness, and cognitive behavioral. Tamara is passionate about the mental health profession and raising mental health awareness in underserved communities.
Johnnie – Therapist
he/him/his
Johnnie is a Licensed Marriage & Family Therapist in the State of Florida. He received his Masters of Arts in Marriage and Family Therapy from the University of Central Florida, specializing in the treatment of trauma for both individuals and families. He began to focus specifically on gender issues and sexual trauma after working at an Orange County alternative high school for pregnant and parenting teenagers. He has further sharpened his experience with trauma through additional residential, in-home, and private practice counseling positions. Johnnie has a passion for empowering others to overcome the traumas or difficulties afflicting them and to find their own road to recovery. Johnnie continuously strives to serve those in need while advocating for positive culture change within our society at large.
Holly – Therapist
she/her/hers
Holly Smith is a Licensed Mental Health Counselor and has been working with trauma survivors for 15 years.  In therapy, she focuses on engaging the client with the resources they were born with and un-learning all the things that get in the way of accessing that knowledge. She utilizes energy psychology principles in her approach towards healing and is trained in EMDR.  She brings a variety of styles and techniques into her work with clients including EFT tapping, Mindfulness, Internal Family Systems theory, and loves facilitating groups. In her spare time, she enjoys the great natural experiment of gardening, reading up on self-improvement, and spending time with her family."
Suzanne – Therapy Intern
she/her/hers
Suzanne is a counseling intern at Victim Service Center who is an advocate for trauma survivors and believes we need a call to action against rape culture and sexual assault in our society. Suzanne earned her Bachelor's degree in Psychology from the University of Central Florida in 2002 and began her career as an educator. She is finishing her Master's degree in Mental Health Counseling so she may begin her advocacy work and get into "good trouble". Suzanne believes the influence of past relationships shape a person's present quality of life. Her counseling approach is client-centered, rooted in multiculturalism. When she is not working with clients, Suzanne is at home raising her 3 daughters to be strong, empowered people who use their voices to challenge inequity and injustice. Suzanne believes she lives a life full of gratitude.
Jessica – Therapy Intern
she/her/hers
Jessica, a native of central Florida, is a therapy intern at Victim Service Center with a passion to cultivate a positive healing therapeutic environment to prompt those in her direct community process and heal from past and present sufferings. Jessica implements a vast majority of therapy methods to assist clients and families through their healing process. Some include but are not limited to: Trauma-focused cognitive behavioral therapy (CBT) and Solution Focused Brief (SFBT). Jessica's professional and educational experience incorporates challenging positions and supportive roles, including outpatient addiction treatment and nonprofit services focusing on adults with intellectual and developmental disabilities. Jessica earned her Bachelor of Science degree in Sociology and Psychology from Jacksonville University, spring of 2012. Following her Bachelor degree in 2012, Jessica enrolled in her Master's program at the Troy University pursuing a degree in clinical mental health. Jessica is also enrolling in a program to gain her certificate in substance abuse. Through her educational and professional background, Jessica is able to transition these experiences into her therapy to assist clients with navigating through their healing process, facilitate change by breaking barriers and being a catalyst to assist with self-advocacy. Jessica believes and advocates that everyone is a unique individual with purpose, worthy of respect and deserves to be treated as such. In her free time, Jessica enjoys running road races, spending time with family and meditating.
Development and Communications Department
 Shannan – Volunteer & Outreach Coordinator

she/her/hers
Shannan received a dual Bachelor of Arts from the University of Central Florida in Political Science and International & Global Studies. Shannan got her start serving her community as an intern with the Orange County Board of County Commissioners before becoming an AmeriCorps VISTA with the City of Orlando working on Mayor Buddy Dyer's Cities of Service Initiative. Moving to the nonprofit sector Shannan found her passion for helping others and getting her local community engaged.  She believes in fighting for social justice and equity and doing the most good .
Emilie– Education Coordinator
she/her/hers
Emilie earned her Bachelors of Science in Psychology at the University of Illinois in Urbana-Champaign. Emilie found her passion for advocating social justice and ending gendered-violence as a trained paraprofessional co-facilitating discussions with first year college students about sexual assault on campus and how to support survivors at U of I. She is also enthusiastic about education and most recently lived in Japan teaching English to Elementary and Middle School children. Emilie hopes to help end violent crimes through educating and engaging with the community.
Advocacy Department
 Rhonda – Lead Advocate
she/her/hers
Rhonda has been part of the VSC team for ten years. She has three graduate degrees, a Master of Human Services, a MBA and a Master in Administration of Justice and Security. Rhonda has over 30 years of experience in criminal/military justice. She served in the U.S. Navy for 20 years.  After retiring from the Navy, Rhonda worked as the Director of a Residential Re-entry Center for inmates transitioning from federal prisons. Rhonda's goal is to engage the entire community in activities that prevent sexual assault and crime.
Kevin – LGBTQ+Victim Advocate/Crisis Counselor
he/him/his
Kevin graduated from the Florida State University with his Bachelor's of Science in Social Science Education. Afterwards, he began teaching at the high school level and during that time, enrolled in evening classes through the Hamilton Holt School at Rollins College for his Master of Arts in Clinical Mental Health Counseling. He is now a Registered Mental Health Counselor Intern with the state of Florida. Kevin has worked with adolescents with substance use issues, worked with Equality Florida for LGBTQ+ rights, and worked in the UF Health Cancer Center at Orlando Health, counseling and performing therapy with cancer patients and their families. Kevin has a vast experience working with diverse clients in issues ranging from identity, trauma, adolescents and young adults, grief, depression, anxiety, multicultural issues, identity issues, LGBTQ+, and more. His passion when working with clients is to help them increase their resilience and satisfaction with their everyday lives; he seeks to help clients increase their meaning from life and live more authentically and honestly. Kevin is working towards state licensure in Mental Health and he seeks to continue to grow his experiences and education working with trauma and the LGBTQ+ population.
Jocelyn– Victim Advocate/Crisis Counselor
she/her/hers/ella
Jocelyn received her Masters in Human Services from Albertus Magnus College and her Bachelors in Criminal Justice from the University of New Haven where she also minored in Psychology. Jocelyn has more than 5 years of experience working with non-profit organizations focused in aiding the youth of Greater New Haven in Connecticut. Jocelyn has a passion for helping, empowering, and defending victims of crime. Jocelyn aspires to become a Licensed Professional Counselor in the future.
Monique – Victim Advocate/Crisis Counselor
she/her/hers
Monique hails from the University of Central Florida where she earned her Master's in Social Work and Certificate in Marriage & Family counseling, and a Bachelor's in Psychology. She has several years of experience working with Women, Children & Families in addition to our homeless population. She is passionate about helping others overcome barriers and navigate through life's obstacles using solution focus techniques and motivational interviewing. She is adamant about empowering others so that they are living life and not just surviving. She serves her clients with eyes of compassion, a heart filled with love, by providing education, motivation, and emotional support. Monique believes you can make a difference in this world by just helping one person at a time.
Steven – Victim Advocate/Crisis Counselor
he/him/his
Steven is a Crisis Counselor and Victim Advocate at Victim Service Center of Central Florida. Diversity, inclusivity, social justice, compassion and respect are values he lives by and what you can expect when joining him for crisis counseling. He obtained a bachelor's and master's degree in Social Work from the University of Central Florida and continues to build upon his education and skills. He hopes that together they can rebuild and repair the traumas in their lives.
Lyanna-Victim Advocate/Crisis Counselor
she/her/hers/ella
Lyanna holds a Master's Degree in Science of School Psychology from the Carlos Albizu University and a Bachelor's degree in Social Science of Psychology from the Metropolitan University. Lyanna has been in the field for five years working in Puerto Rico, Massachusetts and now in Florida. Lyanna is transgender woman that has always visualize herself being part of bigger cosmos where she can be an instrument of good for others, as well a role model for other trans individuals. Originally from San Juan, Puerto Rico, Lyanna is a Bilingual speaker (Spanish and English) and has seen herself evolving in the field of psychology. Lyanna completed an internship in the Puerto Rico Department of Education serving elementary, middle and high school students with assessment for IEP, individual therapy and workshops. During this experience, she supported students improving their daily school tasks, emotional regulation and social interactions with their strengths as well as providing consultation to teachers and parents. After completing her Master's degree and experiencing Hurricane Maria, she decided moving to Massachusetts. There she worked in Worcester County first for a Residential program with adults for two years, and then as an In-Home Therapy Clinician for another agency for two years and a half. As an In-Home Therapy Clinician, Lyanna worked stabilizing children and adolescents with Serious Emotional Disturbance, Severe Behavioral Difficulties, domestic violence, trauma, and supporting their families. Lyanna has a passion supporting and understanding individuals with neurodevelopmental disorders, as well as culturally, gender and sexually diverse individuals. Lyanna considers all aspects of an individual as an important piece of their experience and path to healing. As her vision and mission expands she observes each experience of everyone as a unique and special one that should be respected. Always observing the strengths of others as a fundament for their growth and coping experience and utilizing evidence-based approaches to support each individual with the sensibility and respect that they need. Lyanna aspires to obtain a dual Ph.D. in School Psychology & Counseling Psychology to continue supporting individuals in different aspects of their lives.
Danielle – Victim Advocate/Crisis Counselor
she/her/hers
Danielle is a Crisis Counselor and Victim Advocate at Victim Services Center. She earned a Bachelor of Science in Psychology and will have a Master's in Marriage, Couples' & Family Therapy from the University of Central Florida in May 2021. Danielle is also working toward a dual certificate in sex therapy and education. She provides free and inclusive sex education on her Instagram page (@thesexpottherapist). Danielle hopes to use her role as a victim advocate to not only help survivors heal and reclaim their autonomy, but also to spread awareness about SA and SA prevention. She hopes to use and build on her skills as a therapist and gain valuable experience as a crisis counselor.
Nicole – Victim Compensation Coordinator/Specialist 
She/her/hers/ella
Nicole received her Bachelor's Degree in Criminal Justice from Berkeley College in the state of New Jersey. After graduating from college, she interned at the prosecutor's office assisting survivors of crimes with court proceedings. After relocating to Florida, she continued her work with victims by working at the State Attorney's Office in Seminole County. Working here allowed her to work closely with court officials but also victim advocates who with survivors daily, advocating for them in different environments including medical, housing, counseling and compensation that may be available for them. She realized that working with survivors closely was a true passion of hers and wanted to pursue this even further. She became a Victims Advocate at a local non-profit where she worked hand in hand with survivors of Domestic Violence and Sexual Assault. She was that support system they needed through the process of healing.  With her new role here at VSC, she hopes to continue her advocacy by empowering survivors and increasing their understanding on rights and resources available to them.
Medical and Forensic Services
Nancy – Sexual Assault Nurse Examiner
she/her/hers
Nancy Moskyok is the Sexual Assault Nurse Examiner Coordinator for the Victim Service Center of Orlando covering Orange and Osceola counties.  She has over ten years of experience providing sexual assault exams to clients in Lake, Orange, Osceola and Seminole Counties when activated by the Sexual Assault Response Team protocol. Nancy has a total of twenty seven years as a registered nurse. Nancy is passionate about her work, she is committed to providing quality care to clients while collecting evidence so justice can prevail. She has studied sexual assault evidence collection as a specialty, sat for the boards and was granted certification by the International Association of forensic Nurse's and has maintained this certification for the last nine years. Nancy is married, has two grown children and four grandchildren. Nancy is originally from Pittsburgh and is die hard Steeler fan.
Dr. KJ – VSC Medical Director, Orange County Sexual Assault Treatment Center
she/her/hers
Dr. Lucinda Kjerulff, MD is a board-certified OB/GYN and Fellow of The American Congress of Obstetricians and Gynecologists. She is a graduate of UF College of Medicine and UF Jacksonville OBGYN Residency Program. Dr. KJ is known for her compassionate care of women, community involvement and leadership in national organizations. She currently practices as an OB/GYN Hospitalist at AdventHealth Celebration where she specializes in the care of hospitalized women, manages obstetrical emergencies, and cares for the medically indigent population. She is passionate about patient education & safety, decreasing maternal mortality and the equitable care of all patients.
Dr. Ahmed – VSC Medical Director, Osceola County Care Center
he/him/his
Maqsud Ahmed, MD is a Geriatric Medicine Specialist in Saint Cloud, FL and has over 42 years of experience in the medical field. He graduated from Mymensingh medical school in 1978. He is affiliated with medical facilities such as Adventhealth Orlando, at Osceola Regional Medical Center and Orlando Health St. Cloud Hospital. Dr. Ahmed completed Residency at Ohio Valley Medical Center.
Administrative Department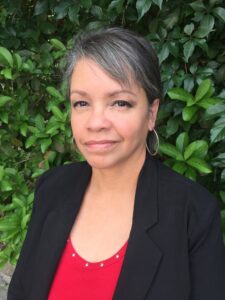 Laura  – Office Manager (Bilingual)
she/her/hers/ella
Laura has been our Office Manager for the Victim Service Center since 2002 and has over 20 years of professional experience in office administration.  She is responsible for day-to-day office management and sexual assault program support which includes working with the advocacy, therapy and SANE staff in Orange County and Osceola County.  She manages, coordinates and provides the front office and the Agency support functions to ensure effective and efficient operations in order to support the mission of the Victim Service Center of Central Florida.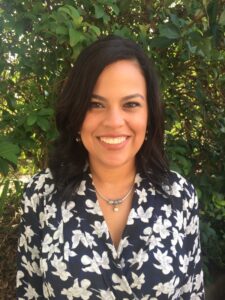 Joana – Grants Manager (Bilingual)
she/her/hers/ella
Joana comes to the Victim Service Center with previous experience in non-profit management and grant writing. In her role as a grants manager, she hopes to maximize the funding potential of VSC by identifying new funding opportunities in addition to ensuring compliant, timely, and effective submission of grant related reporting requirements. Prior to this position, Joana worked as a case management director for the Lead Agency at United HomeCare® where she was responsible for the daily operations of the department ensuring the fulfillment of budget and contract requirements. She received her master's degree in mental health counseling from Nova Southeastern University and her bachelor's degree in psychology from Florida International University.