Tune in this Sunday morning at 9 a.m. on @WUCFTV to hear VSC Executive Director on Metro Center Outlook!
Blog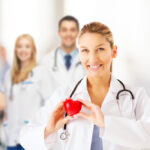 Imagine sitting in the crowded waiting room of the local hospital's Emergency Department .  Around the room you see
Events
Survivors can come together and connect over shared themes they experienced connected to their sexual trauma.
Para las víctimas afectadas por la violencia sexual. Únase a la conversación en español con Maria N, MSW y
Para las víctimas afectadas por la violencia sexual. Únase a la conversación en español con Maria N, MSW y